Sale!
Hair curling set GoCurls
Achieve a sleek, frizz-free curls in minutes!
Cruelty-Free - Eliminates frizz - Vegan
Characteristics
GoCurls helps you achieve sleek, frizz-free curls in three simple steps.
For both curly and wavy hair
Creates luscious, long-lasting curls
Helps with frizzy, dry hair
Nourishing natural ingredients
The set contains natural curl booster, curl maintenance spray and curl nourishment serum
Add to basket
Delivery 2-4 business days
...
Safe purchase
FREE shipping on orders above 60

€

.
Description
Achieve a sleek, frizz-free curls in minutes!|Cruelty-Free – Eliminates frizz – Vegan
Natural, affordable & skin-friendly
STEP 1:
Natural Curl BOOSTER
Define your curls with the 100% plant-based gel that boosts the natural shape of your locks. Completely eliminates frizz and creates lightweight, bouncy curls. Apply to damp, clean hair.
Shapes & locks curls
Completely eliminates frizz
NO stickiness
250 ml
STEP 2:
Curl Maintenance SPRAY
Lock your newly shaped bouncy curls in place without weighing them down. Contains no alcohol or nasty chemicals. Apply after the booster. Daily use maintains curl shape.
NO clumped hair
100% natural fragrance
Super lightweight
125 ml
STEP 3:
Curl Nourishment SERUM
Penetrates deep into the hair strand to heal it from the inside out. Made with quality argan oil, enriched with pomegranate and chia seed extracts. Apply regularly to wet or dry hair.
Nourishes & hydrates
Helps prevent frizz and split ends
Rich in antioxidants
30 ml
ARGAN OIL

Nourishes, hydrates, and seals split-ends

Improves glossiness and look of dull hair

Perfect recovery for colored or permed hair

COCONUT OIL

Deeply hydrates and protects hair from breaking

Helps reduce dry hair and split ends

Keeps the scalp healthy and dandruff-free

CHIA SEED EXTRACT

Rich in fatty acids that seal the hair cuticle and prevent frizz

Penetrates the hair shaft, creating silky, glossy locks

Full of antioxidants that keep off free radicals and UV rays

POMEGRANATE SEED EXTRACT

Contains extremely potent antioxidants

Calms down scalp inflammation, helps boost hair growth

Softens hair without a sticky residue

PLANT-DERIVED KERATIN

Conditioning, thickening, detangling, and fortifying effect

Reduces damage caused by excessive brushing

Provides exceptional hydration and restores elasticity
INCI
Booster
BRASSICA OLERACEA (BROCCOLI) SEED OIL, GLYCERIN, CAPRYLIC/CAPRIC TRIGLYCERIDE, PANTHENOL, POLYGLYCERYL-4 OLEATE (AND) POLYGLYCERYL-6 OLEATE (AND) POLYHYDROXYSTEARIC ACID, SALVIA HISPANICA (CHIA) SEED EXTRACT, XANTHAN GUM, CITRUS AURANTIUM DULCIS PEEL OIL EXPRESSED, CITRUS PARADISI PEEL OIL, LITSEA CUBEBA FRUIT OIL, DEHYDROACETIC ACID, BENZYL ALCOHOL, TOCOPHEROL, PARFUM, SODIUM PHYTATE, ALCOHOL, CITRAL, LIMONENE, LINALOOL
Spray
AQUA, SODIUM POLYITACONATE, GLYCERIN, POLYGLYCERYL-6 CAPRYLATE (AND) POLYGLYCERYL-3 COCOATE (AND) POLYGLYCERYL-4 CAPRATE (AND) POLYGLYCERYL-6 RICINOLEATE, POLYGLYCERYL-10 LAURATE (AND) CITRIC ACID, HYDROLYZED CORN PROTEIN (AND) HYDROLYZED WHEAT PROTEIN (AND) HYDROLYZED SOY PROTEIN (AND) LEUCONOSTOC/RADISH ROOT FERMENT FILTRATE, HYDROLYZED SILK PROTEIN, DEHYDROACETIC ACID, BENZYL ALCOHOL, ALOE BARBADENSIS LEAF JUICE POWDER, CITRUS AURANTIUM DULCIS PEEL OIL EXPRESSED, PARFUM, CITRUS PARADISI PEEL OIL, LITSEA CUBEBA FRUIT OIL, CITRAL, LIMONENE, LINALOOL
Serum
ARGANIA SPINOSA OIL, BRASSICA OLERACEA ITALICA OIL, CAPRYLIC/CAPRIC TRIGLYCERIDE, PRUNUS AMYGDALUS DULCIS OIL, SIMMONDSIA CHINENSIS SEED OIL, SALVIA HISPANICA SEED EXTRACT, PUNICA GRANATUM SEED EXTRACT, LINOLEIC ACID (AND) LINOLENIC ACID, CITRUS AURANTIUM DULCIS PEEL OIL EXPRESSED, PARFUM, CITRUS PARADISI PEEL OIL, TOCOPHEROL, LITSEA CUBEBA FRUIT OIL, CITRAL, CITRONELLOL, GERANIOL, LIMONENE, LINALOOL
ONCE UPON A TIME...

In the heart of a lush Slovenian forest, there lived a young beauty named Maja. She had always loved being in the sun and cherished the golden glow it gave her skin. The radiant girl was determined to capture the sun's rays in a bottle and decided to create a natural tanning product.

Maja spent years studying the ingredients and properties of various plants and herbs, experimenting with different combinations and formulations. She believed that nature held the key to unlocking a beautiful, healthy tan, free from harsh chemicals and artificial dyes.

Eventually, Maja created a range of natural products that became hugely popular among her friends and family. Encouraged by their feedback, she decided to turn her passion into a business and launched her own brand: Mazzaci.

Using only the finest natural ingredients, Mazzaci's skincare line soon gained a reputation for its gentle yet effective formulas that delivered a beautiful, sun-kissed glow. Customers loved the way their skin looked and felt after using Mazzaci's products – soft, bronzy, and glowing with health.

As the brand grew, Maja remained committed to her values of sustainability, animal-friendliness, and respect for nature. Today, Mazzaci is one of the leading natural skincare and haircare brands, trusted by thousands of customers around the world who share Maja's belief in the power of nature to create beautiful, healthy skin and hair.
We're here for you 😊 Ask us anything, and we'll happily answer 😊 Check if we've read your mind and already answered your question here:
It usually takes me more than a few hours to tame my curls... How much time will the GoCurls treatment take me?
The process is very quick, so you'll be ready in less than half an hour. 🤩 There are only three steps, which require no pause inbetween. Once you're done, leave the product to work for 15–20 min. As a cherry on top, dry your hair with the difussion attachment and you're done... ready to conquer the world. 🔥 Ready, steady, GoooooCurls! 👌
Will GoCurls products make my hair sticky? I really can't handle that feeling...
Don't worry, GoCurls products are designed to make your hair-care easier and keep your mind at ease, since we know that curls take a massive amount of work to upkeep, right? NO, there is no sticky feeling. To the contrary, your curls will make you happy with an extremely light feeling. 😊
I've been dyeing my hair for years. Can GoCurls products ruin my hair color?
GoCurls products are natural, contain no aggressive chemicals, and can't change your hair color. Your mind can be at ease, the GoCurls set will become your best friend once you get to know each other. 🥰
Do I really need to dry my hair after using the GoCurls set?
We take it you like to dry your hair naturally, right? Don't worry, that's exactly the biggest plus of the GoCurls set: once you apply it, you don't have to worry about it anymore. The product will do its magic on its own. Dry it or not, your curls will become soft and light. 🤩
Everytime I try something new, they say that I need to use the new product for a certain period of time before I can achieve visible results... Is this also true for GoCurls products?
We also hate products which don't work after their first application. That's why GoCurls products are designed to work instantly, which can be confirmed by all our loyal curly customers. 😍 You can read their thoughts and experiences in the 👉 customer review section.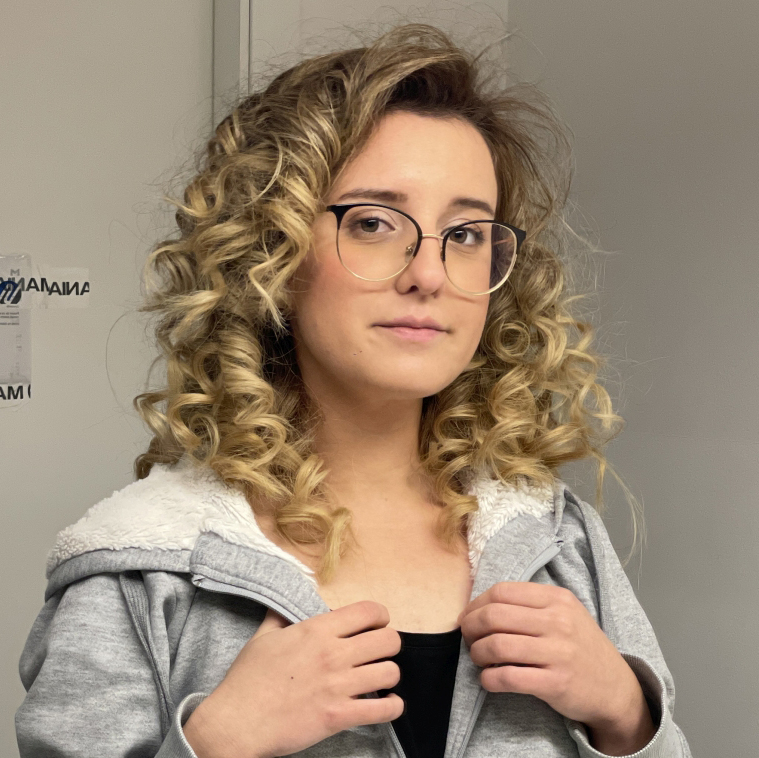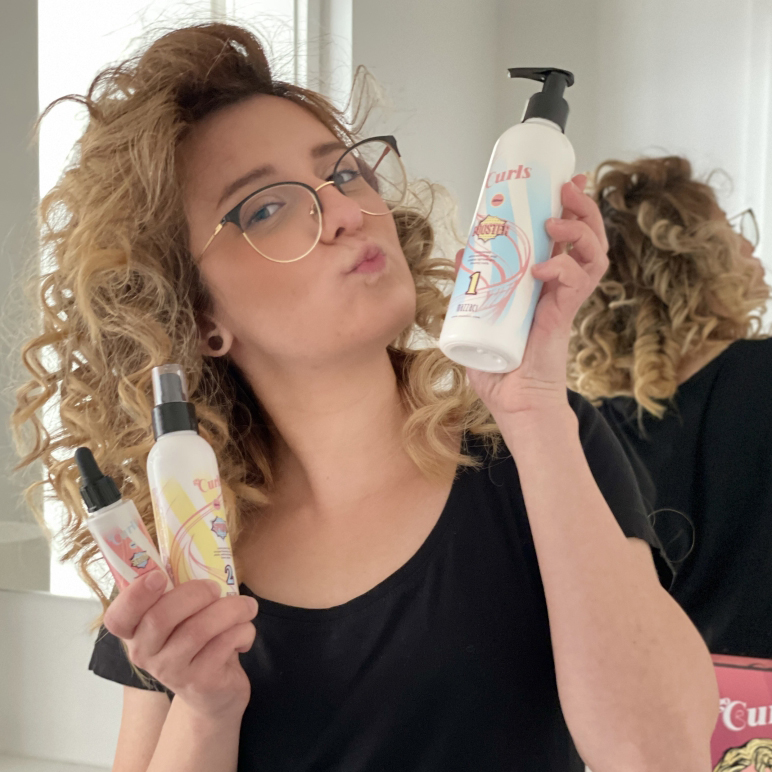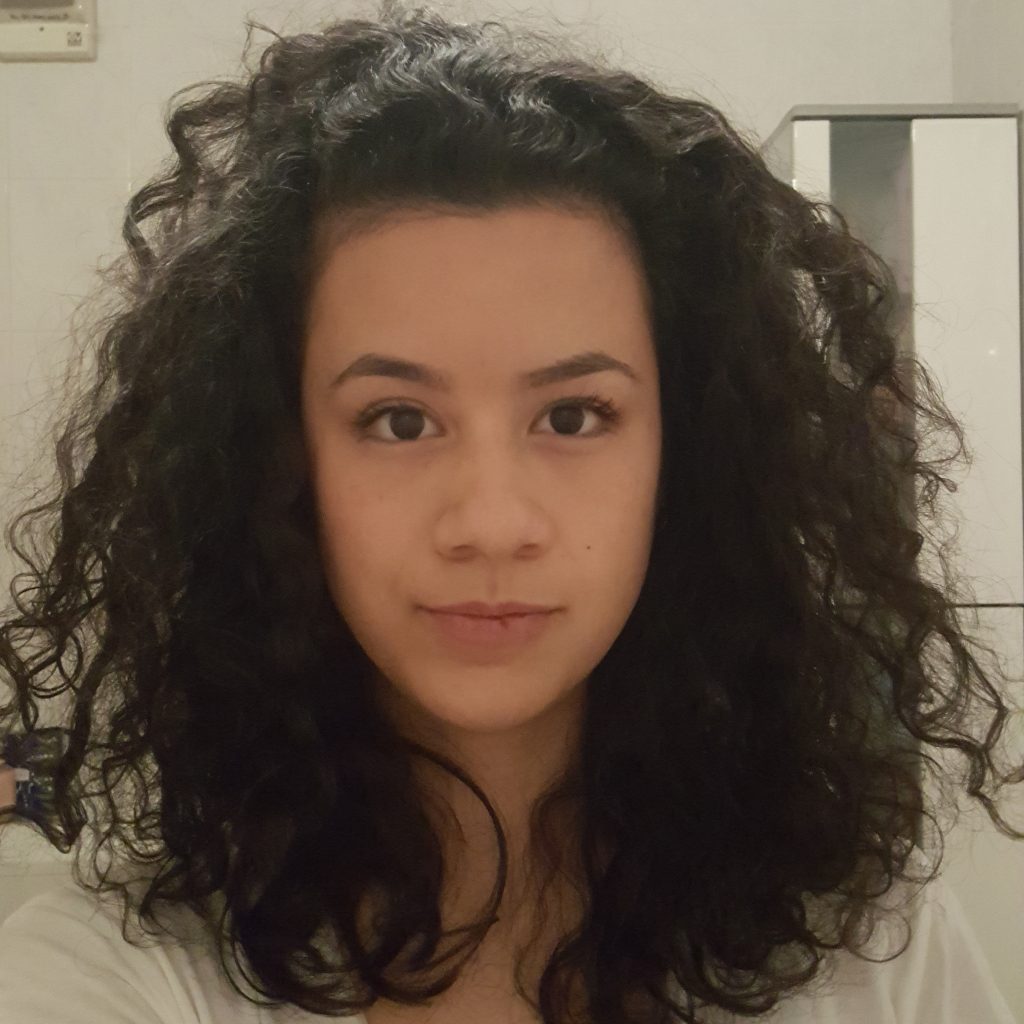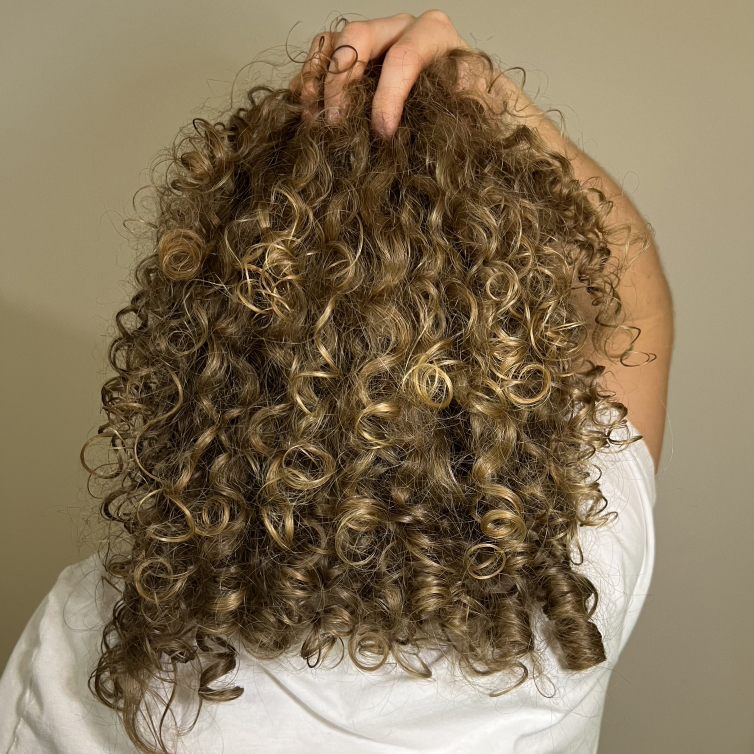 Because we care
Cruelty free
All natural
Wonderful smell
Made in EU